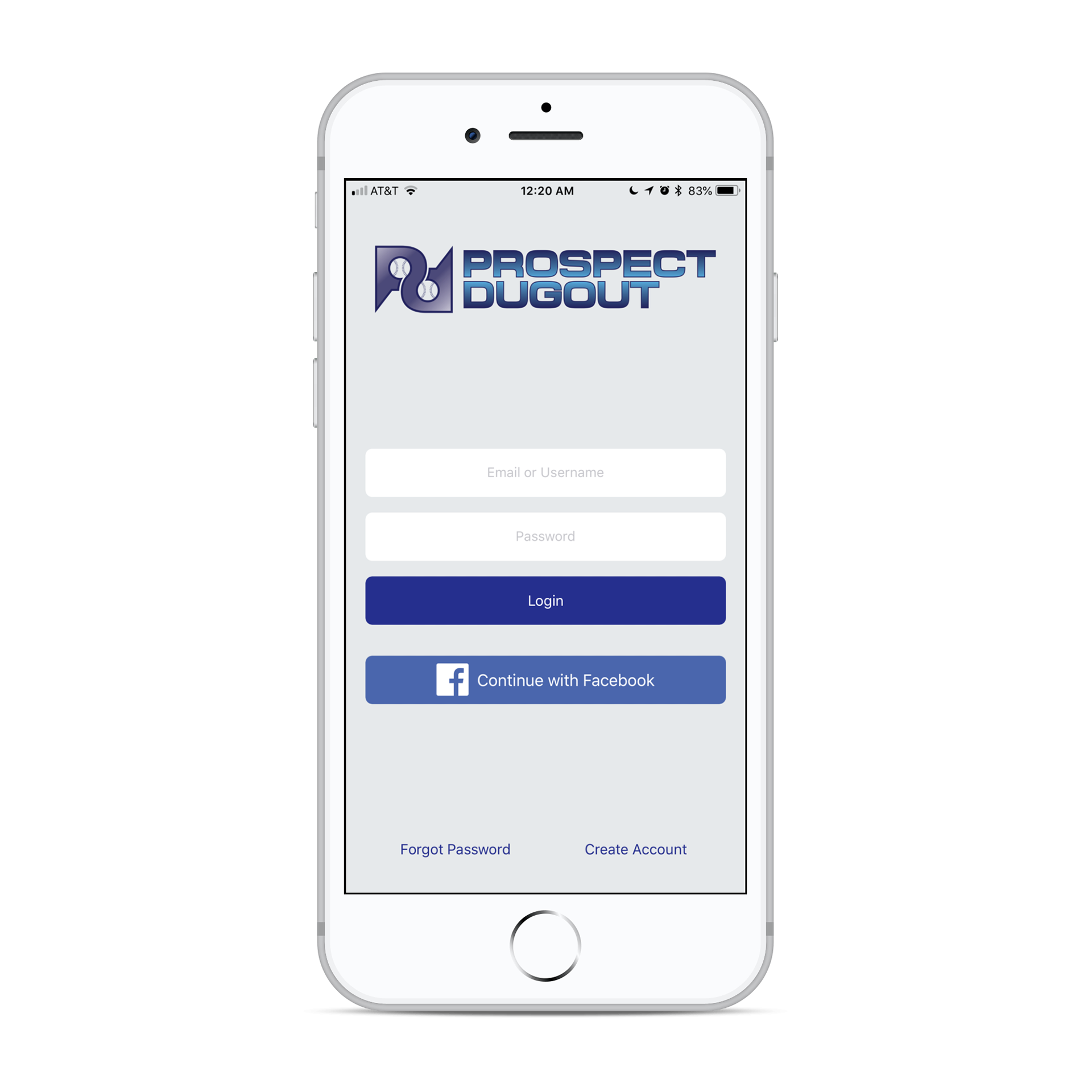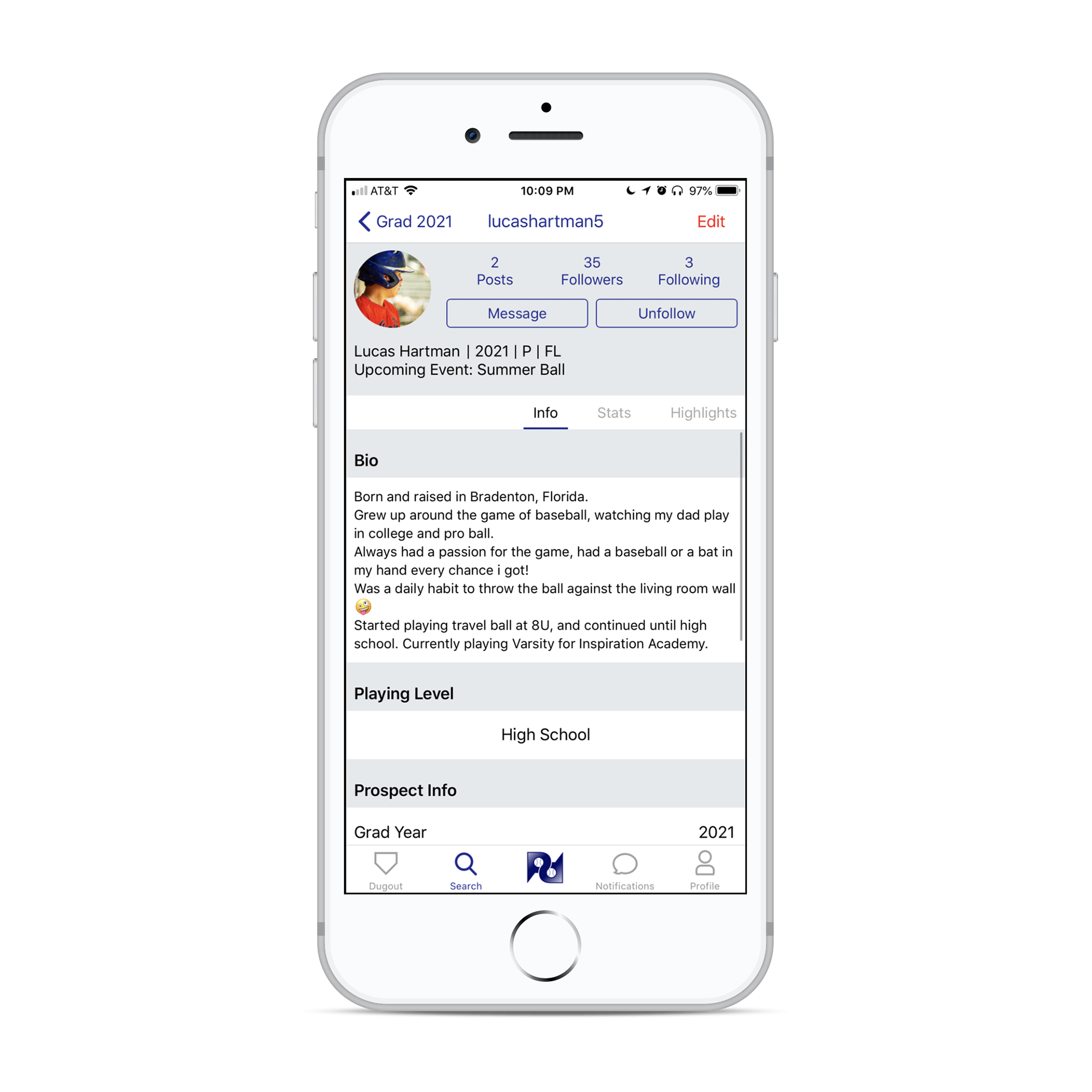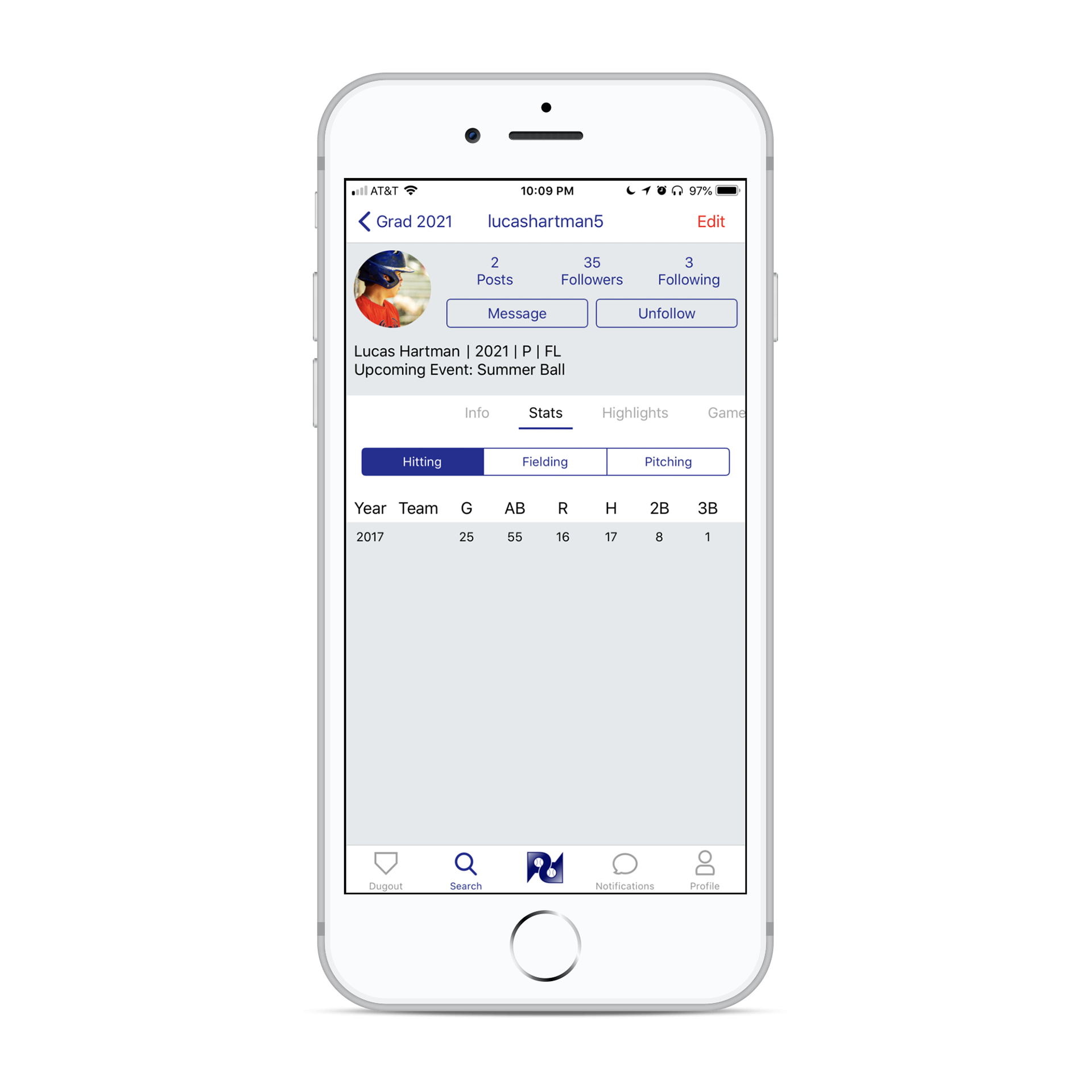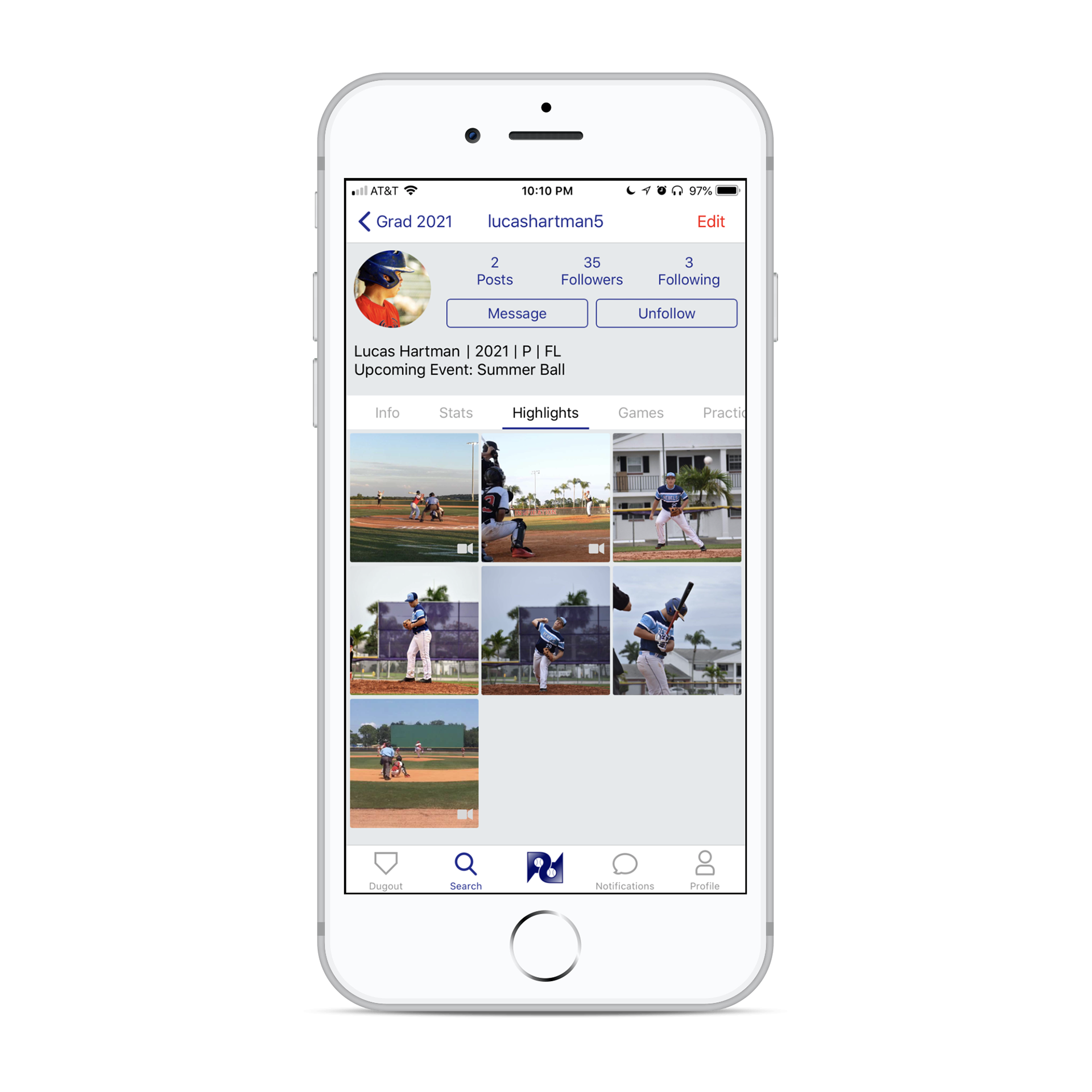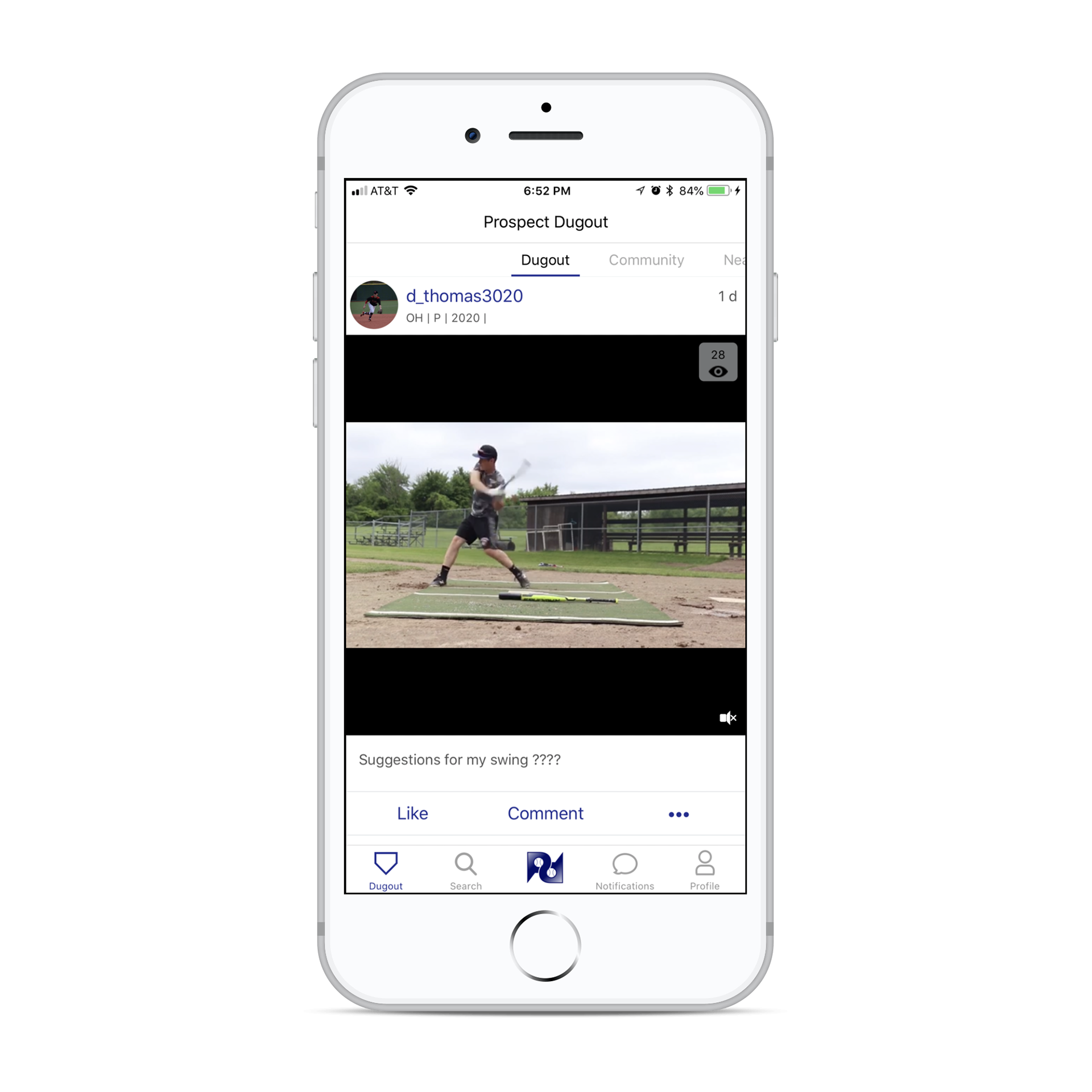 The Prospect Profile is for players of all levels, youth through professional.
Use your profile to build up your personal brand, and interact with other players around the world.
Whether it's your goal to play at the next level, or just to showcase your skills, a Prospect Profile is the perfect fit for you.
What can I do with my Prospect Profile?
Store videos on your highlight page, which includes your training, gameplay, and showcase clips. There's even a spot for your recruiting video. There's no limit on how many videos you can store on your profile, and you can group them inside custom albums. All of these videos remain on your profile, and aren't share on the Dugout news feed, unless you share them there.
Input your game and season stats on your own Stats page. Show coaches and scouts that you're not just hype, but you can actually put up numbers to back your skills.
Set your schedule so that scouts and coaches will know which events you are attending and when your games are, so they can attend in person!
Complete your bio section to describe the type of player you are, detail additional information, and list your showcase skills results including: 60 yard dash, home to first time, catcher pop time, pitching velocity, infield/outfield velocity, and exit velocity.
Interact with players around the world on the Dugout newsfeed. You can post photos and videos (like Instagram, but for baseball), ask questions, share cool links, or even create poll questions to get answers from players around the world.
Improve your game by searching for instructors in your area or other places across the country, and book lessons with them, DIRECTLY from the app! Choose which type of lesson and when you'd like to schedule it, and that's it!
Visit the Community section to view stories and articles on various topics, or create your own topic and let the discussion begin! What's the best pregame ritual? Best warmup routine? Best workout? Best flavor sports drink? The choice is yours.
Check out the current player rankings and see where you match up against players from various showcases across the country.
Check out trending topics, videos, articles, and more in Story format on the Explore page.
Wanna see a couple screenshots before you download? Check below!