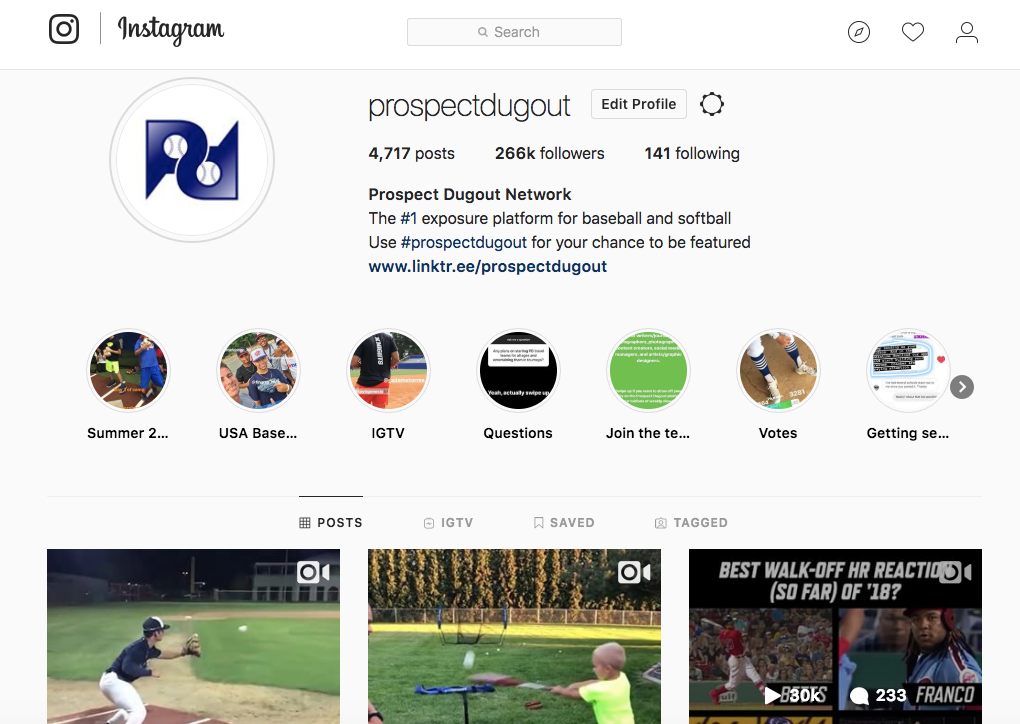 Prospect Dugout is a digital exposure platform for baseball and softball. We use technology and social media to deliver our content to over 1 million people each week worldwide.
Prospect Dugout
 was created in 2015 to shine the light on barely seen prospects across the country and deliver quality content and information.  Founded Craig Maddox and Joel Hartman. Players and parents alike trust Prospect Dugout as a reputable place for the latest products, information, and up and coming players around the world.
Beyond social media, Prospect Dugout offers a FREE mobile app that houses the Dugout network. The app is user-controlled profile for players, parents, instructors, teams, and facilities that connect everyone in various ways.
With the search function, college coaches and professional scouts search for players by specific information such as 60-yard dash time, location, throwing hand, graduation year, etc.
Players looking to standout or get seen use our platform to build a showcase profile. With their profiles they upload all of their training and game videos, input game and season stats, update their event schedule to let scouts know which showcases they are attending, and search for instructors to book lessons.