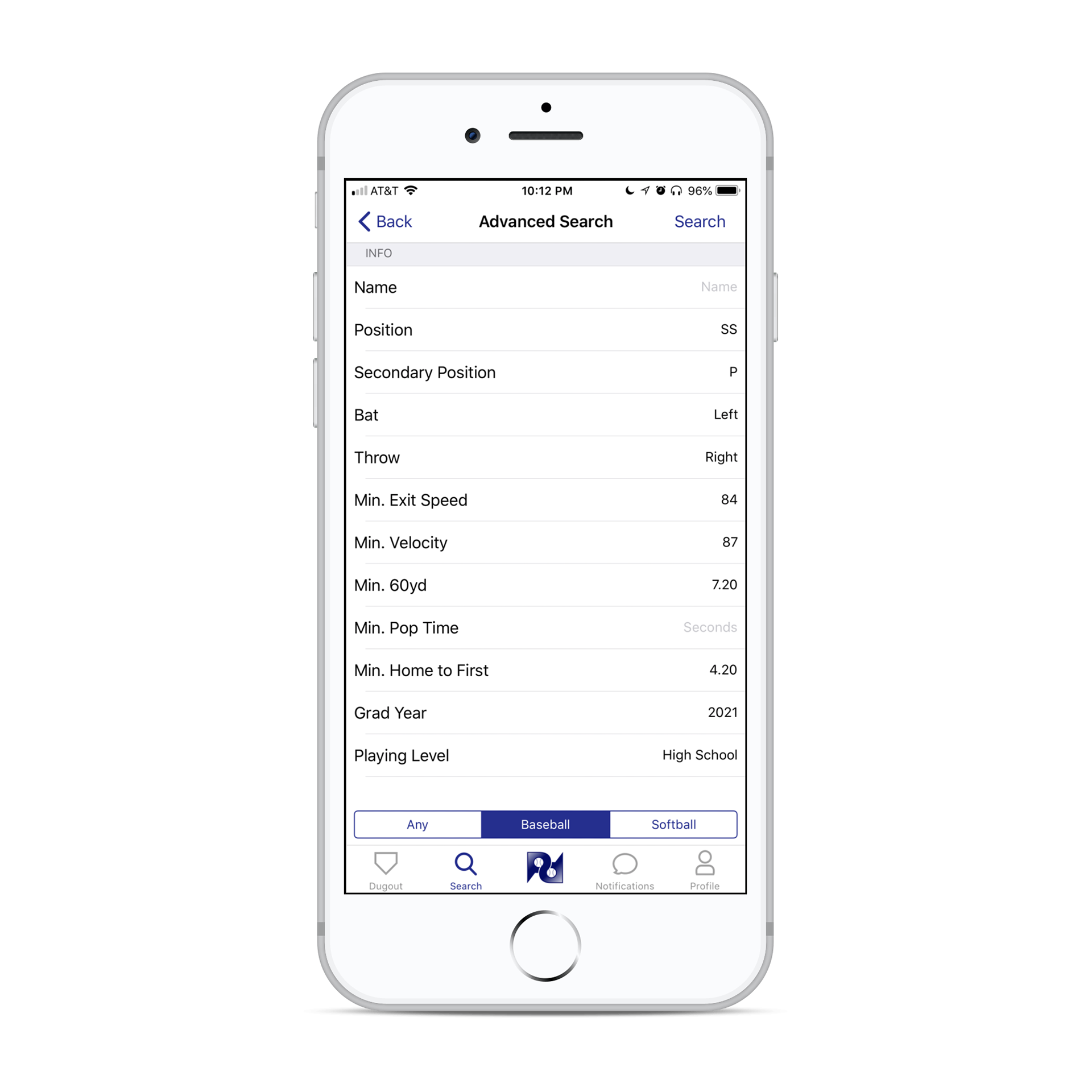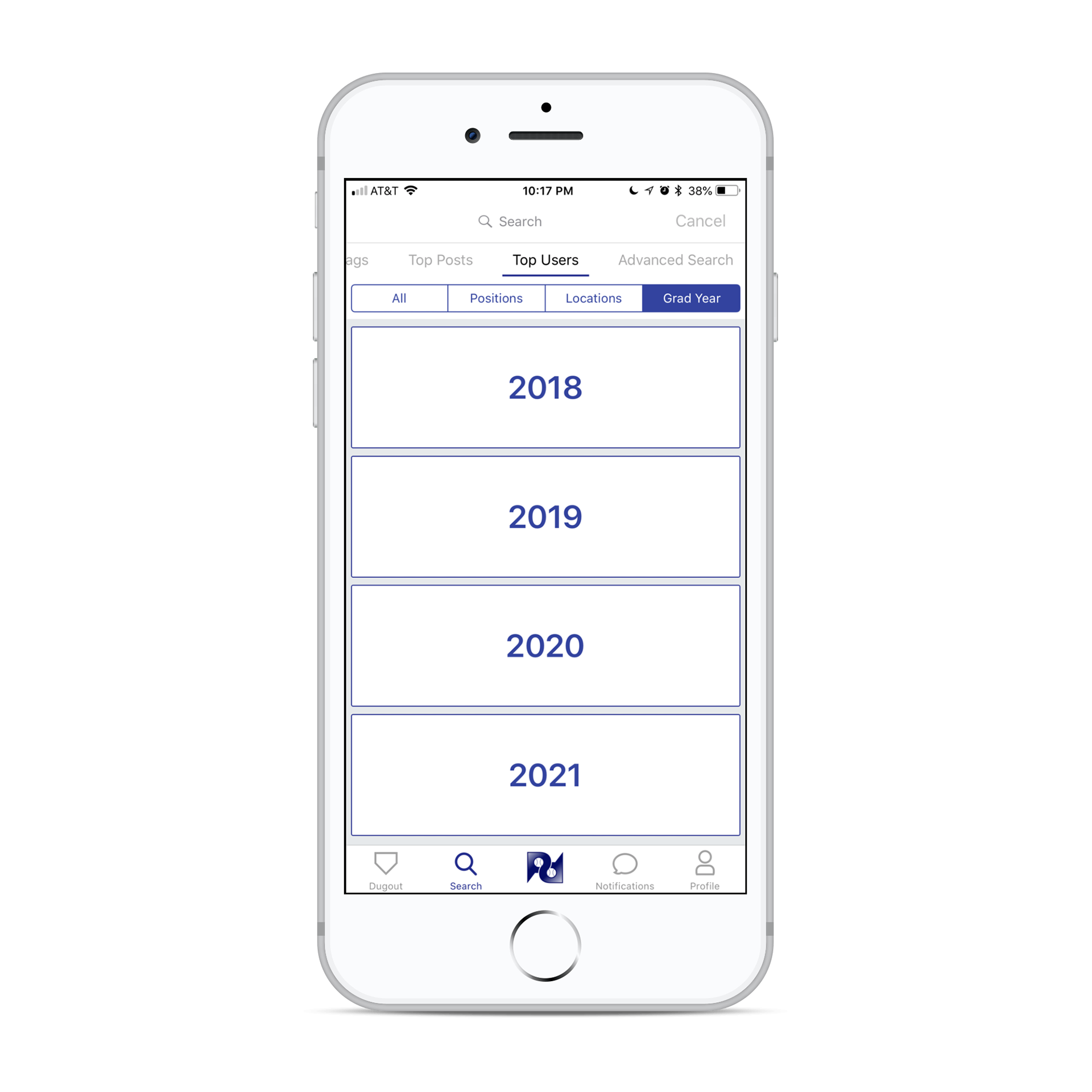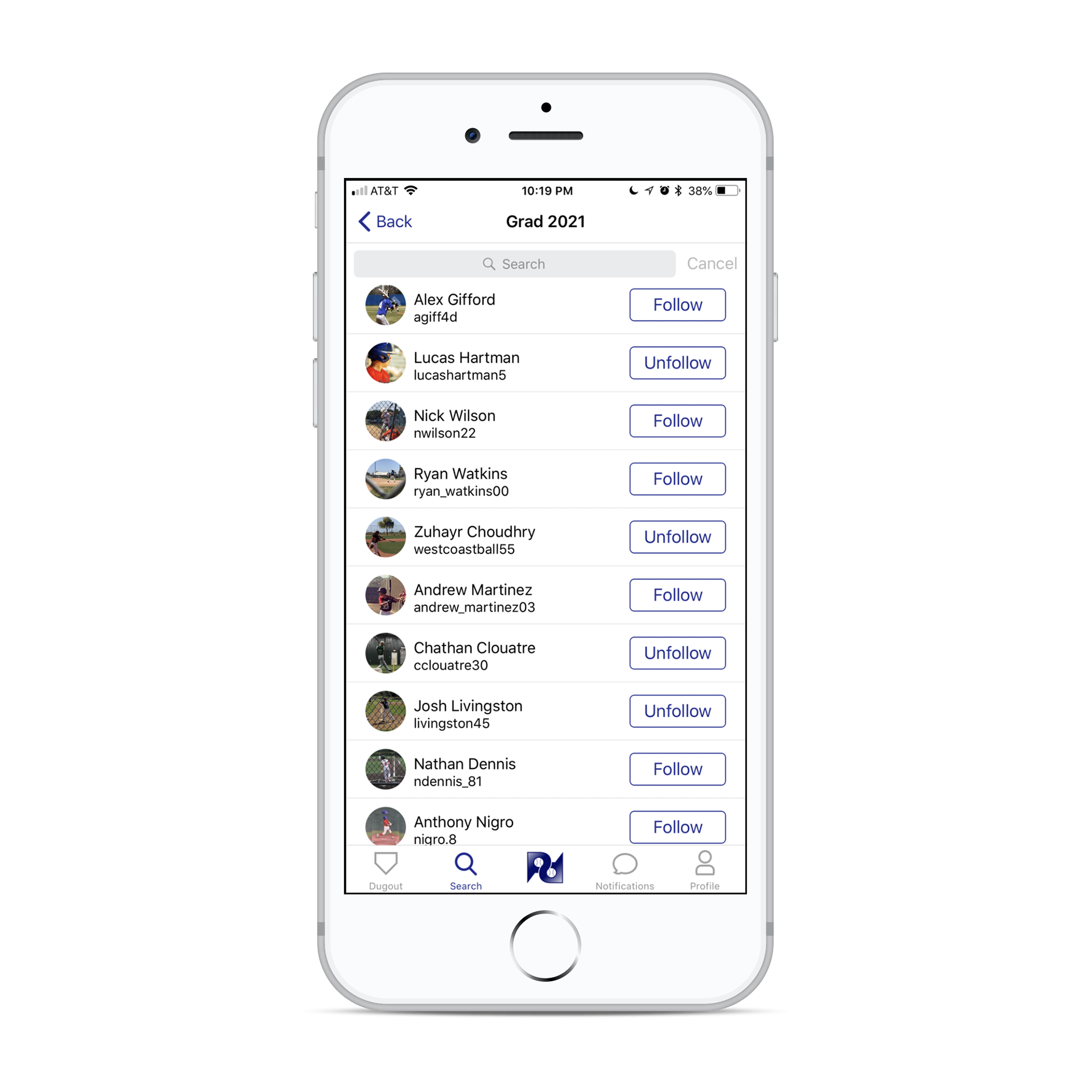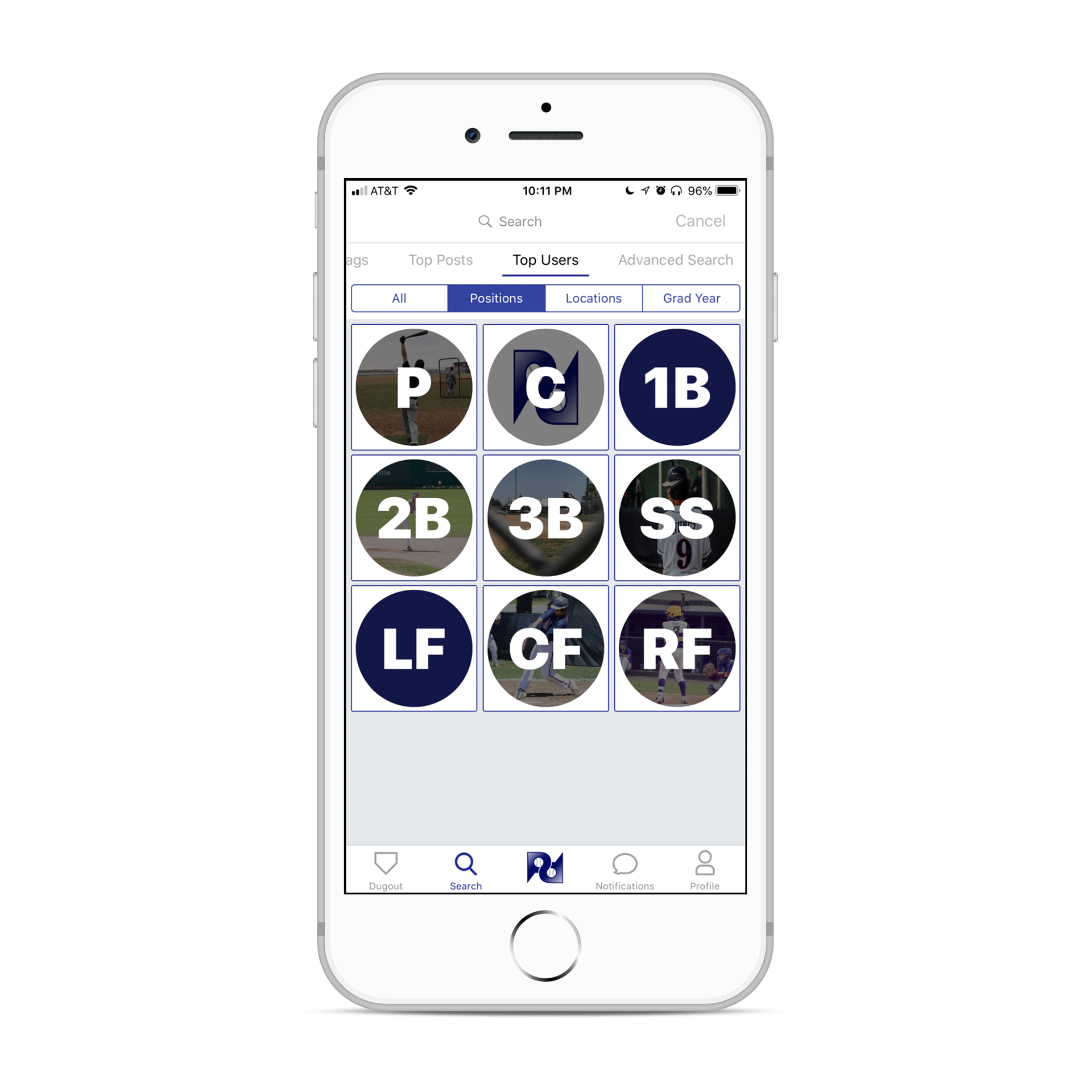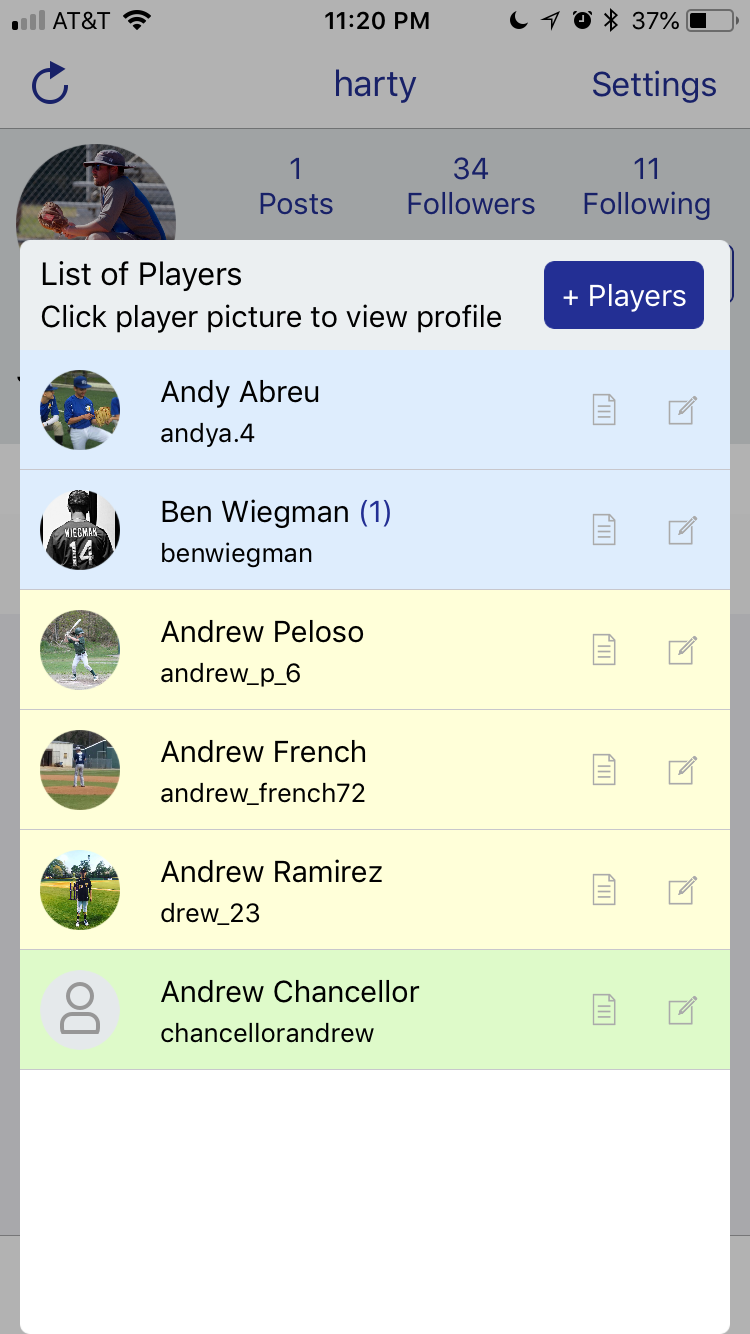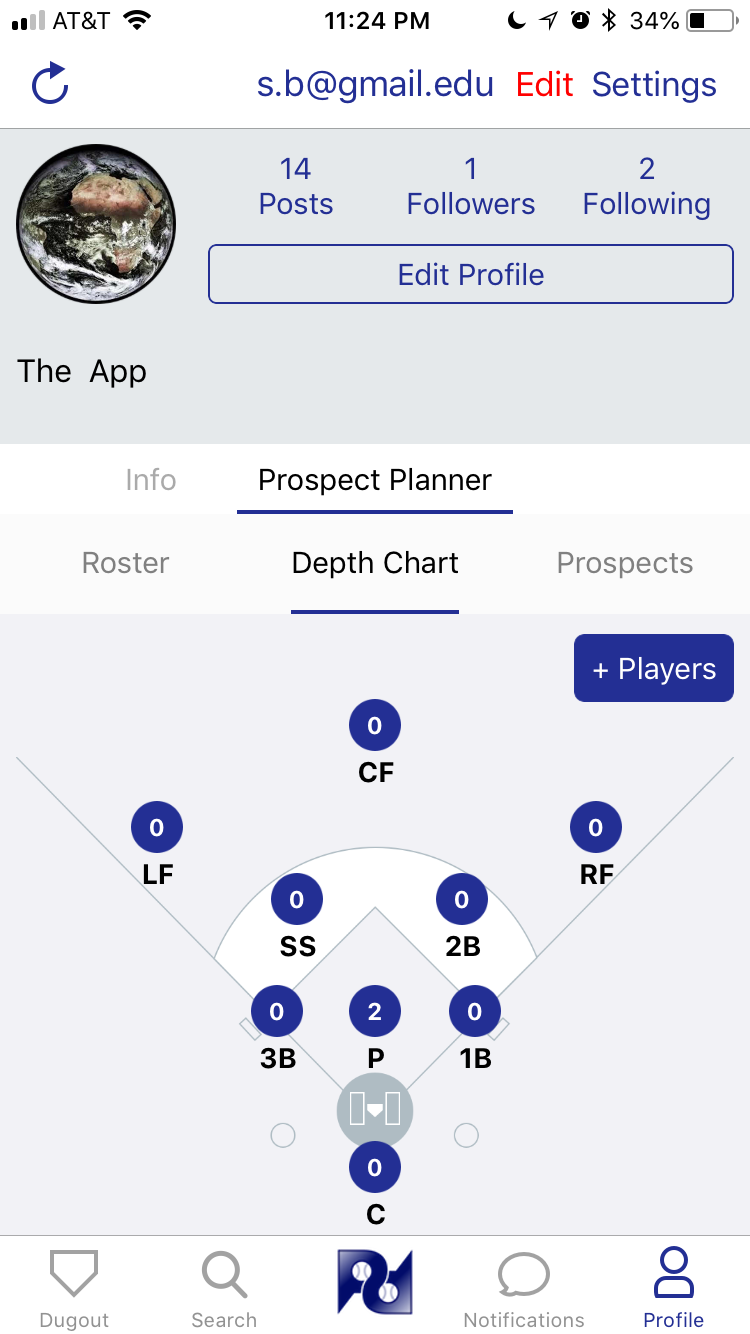 On the Prospect Dugout Network, college coaches and scouts can directly search for players by specific skill set to fit their needs.
Search by 60 yard dash time, location, grad year, throwing hand, position, and much more.
Search our player rankings boards to see the top talent from different showcase events across the country.

College Coaches manage their roster and depth chart with an interactive (and private) roster list and field chart layout. Move players around, add players to multiple positions, and always have their team covered.
Both College Coaches and Professional Scouts can organize their recruiting classes for the next 4 years, as well as write and review their own custom (private) scouting reports. Follow players and stay up to date with their training and schedule throughout the year. Set your players by interest level, position, and graduation year so you know exactly which class and type of player you are looking for.
Both profiles are "ghost" profiles, you can be followed by other users, but not contacted, so no need to worry about spam or endless message requests. 
Best of all? The service is free. Find the next superstar hidden talent for your organization without leaving your couch, by using the Prospect Dugout Network.